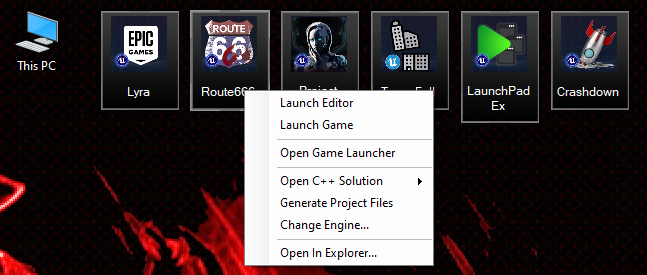 Introducing...
UnrealEngine Desktop
Manage multiple UE projects with ease!
UEDesktop is only available for Windows 10 and 11.
What is it?
UEDesktop is small utility that sits in your notification try and can provide context-sensitive desktop icons for any UnrealEngine 4 and 5 projects on your system.
All of the actions you need for development are right at your fingertips. UEDesktop support per project custom launch scripts and quick launching of the editor or game. You can generate project files, open the project in Visual Studio or even change which version of the engine your project is assocated with.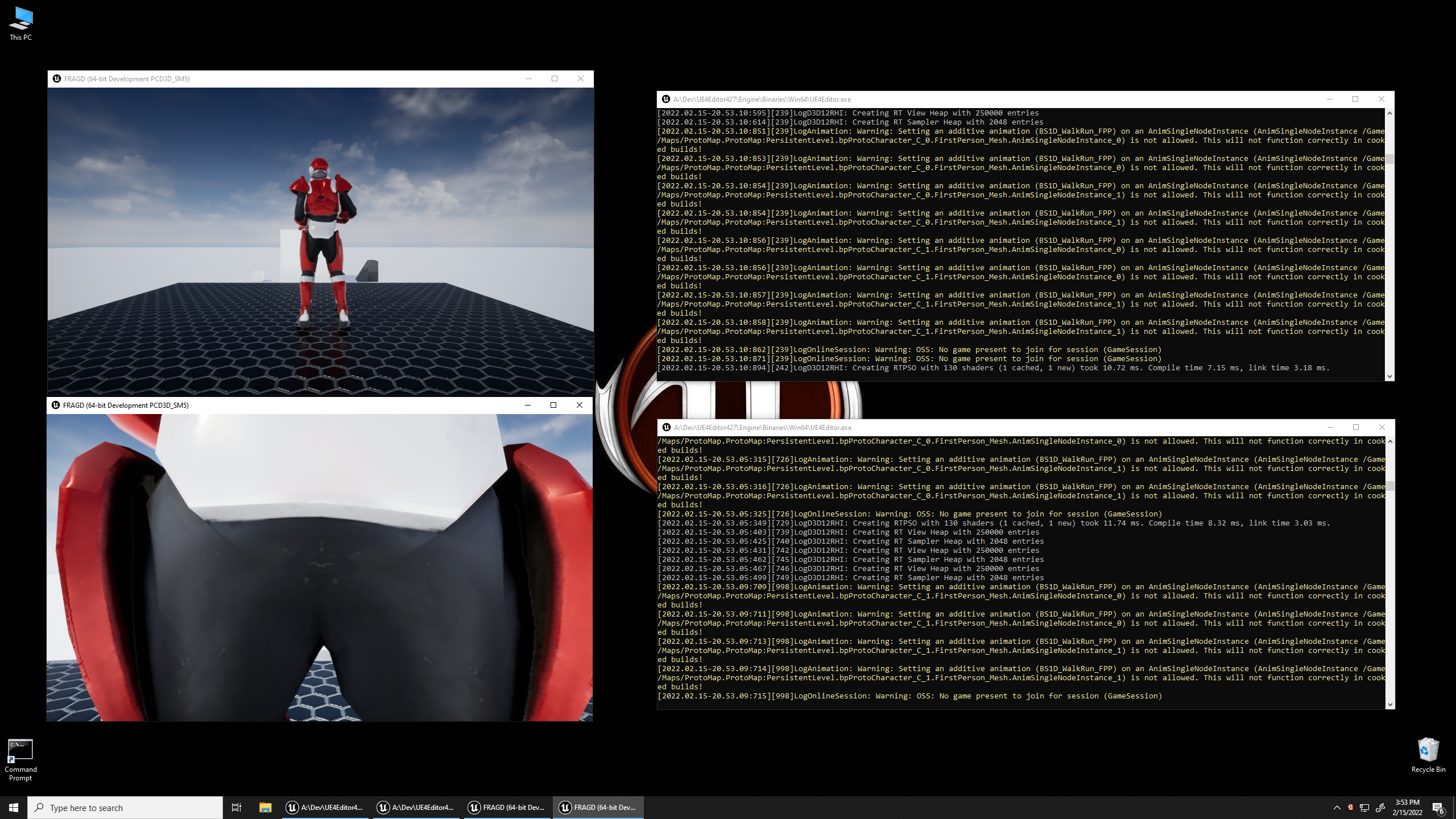 UEDesktop gives you full control over the location of the game windows and logs making multiplayer testing as simple as can be. You control all launched instances from a single point. Batch files and powershell scripts are thing of the past!
Check out my how-to use it instructional video here.