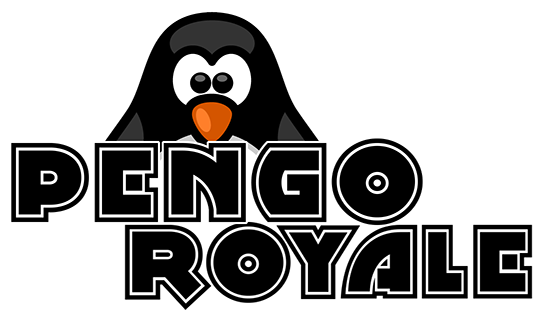 Product Information
Thanks for Checking out PengoRoyale.
PengoRoyale started, as a lot of my side-projects do, me thinking about how to take an arcade game of my youth and infuse it with today's gameplay mechanics. In this case, I was enjoying one of the retro arcades here in New Jersey, The Morristown Game Vault. There I was rocking one of my favorite 80's games:

Pengo was one of the "next"-gen Pacman style games that brought us DigDug or Mr Do and I played the heck out it. Well there I was playing it and it hit me, man wouldn't the "kick the block" mechanic work great in a similar fashion to the bombs in Bomberman?
And right about that time, my friend Lee Perry, started posting about his cool new experiments in 8 and 10 player couch games. It was like a light bulb. Massively Local Player.. check.. PubG style last man standing.. check.. cute as heck Penguins and Eskimos.. check check. Peanut-butter meet Chocolate?" You Betcha!
BOOM. I started playing around and PengoRoyale was born.
So now, after about 100 hours or so of development time later, y'all get to play my creation. A total 80's mashup of brawlers, boomers and cute to boot! I really hope you like! And since it is a tech demo, I'm releasing it for free so that everyone can enjoy.
If you have stand-up arcade publishing experience, please reach out to me!
-- The Digital Leprechaun --
.. Joe Wilcox ..
Trailers...
I loved putting this trailer together as it tells a story and shows some nice in-game action.
I hope you enjoy it.
Seven Player BattleRoyale in less than 60 seconds
Behold, the meat of the game. PengoRoyale provides a full BattleRoyale experience with games lasting about one minute. Check out why PengoRoyale is insane!