PengoRoyale is coming really soon but don't dispair. If you are a streamer or influencer who enjoys couch games with friends, reach out and request a beta today.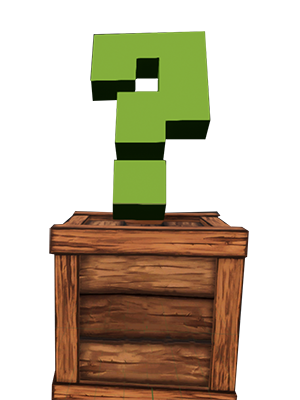 Thanks for Checking out PengoRoyale.
While I really enjoy BattleRoyale-style games, I've never been inclined to make one. But here we are....
PengoRoyale started, as a lot of my side-projects do, me thinking about how to take an arcade game of my youth and infusing it with today's gameplay mechanics.
In this case, I was enjoying one of the retro arcades here in New Jersey. The Morristown Game Vault to be precice and I was rocking one of my favorite 80's games:

Pengo was one of the "next" gen Pacman style games that brought us DigDug or Mr Do and I used to play the heck out it. Well there I was playing it and it hit me, man wouldn't the "kick the block" mechanic work great in a similar fashion to the bombs in Bomberman? Yep!
And right about that time, my good friend Lee Perry (also of Epic fame) started posting about his cool new experiments in 8 and 10 player couch games. It was like a light bulb. Massively Local Player.. check.. PubG style last man standing.. check.. cute as heck Penguins and Eskimos.. check check. Peanutbutter meet Chocolate?"
BOOM. I started playing around and PengoRoyale was born.
So now, about 100 hours or so of development time later, y'all get to play my creation. A total 80's mashup of brawlers, boomers and cute to boot! I really hope you like!
-- The Digital Leprechaun
.. Joe Wilcox ..
Catch up on the latest trailers, teasers and tips videos...
Announcement Video
This is the video that started it all. I loved putting this one together as it tells a story and shows some nice in-game action. I hope you enjoy it.
Seven Player BattleRoyale in less than 60 seconds
This video is the meat of the game. PengoRoyale provides a full BattleRoyle experience with games lasting right around the one minute mark. Check out why PengoRoyale is insane!
Credits
So the thing with my AssetPackGames label is it's a one man show. Not to toot my own horn, but while I'm awesome at a lot of things, there are still things I needed to buy. Sure I can code, and I can create art, sounds or levels, but I'm not the best 3D modeler and can't make materials to save my life. So here is where I talk about the asset packs and purchased content that I used to make PengoRoyale.
Ok this is cheating since I wrote it, but it's eventually going in to the UE4 Marketplace. Also, I can't help but to send a shout-out to the Socke and his
Simple Controller Plugin
. While it wasn't a right fit for me, his idea to implement SDL2 in UE4 sparked me writing my own implementation.
3DRT - Eskimo vs Penguins by 3DRT.com.
This pack is our main character set. Honestly, there wasn't a HUGE amount of cartoon penguins to choose from so I made it work. It's not a bad set given it's low poly nature but it does have some skinning issues in UE4. But, overall I'm happy with the choice.
Cartoon Wood Crates by GamePoly.
This was another CGTrader find so I figured I'd cover it quick. When I decided to go the Mario-style powerups, I grabbed this one for my base crate (it's a BP with 2 meshes in game). Good for what it is.
Now on to Epic Marketplace Packs...
Several of the Simple and Polygon packs from Syntry Studios.
To be fair, Syntry Studios has probably the most used packs out there. These folks (or one person, don't know) make some of the cleanest, best art there is and there is a huge variaty of packs to choose from. I'm using a bunch of them from the Viking Pack, to Villages and many more. Seriously, buy everything Synty makes.
Other Epic Marketplace Packs
Here's the deal. All of these packs are good and worth the money. I don't go in to details because I only used a little bit of content from each of them and besides, I'm tired of writing HTML. You should check them out though.
Stylized Iceland Materials by ClayMan
Stylized Winter Material Pack by RaevenStudio
And of course the music from Melody Loops...
Melody Loops is my go-to source for inexpensive game music. Tons of content and no they aren't paying me -- so check them out.
I should also point out there are probably sounds from FreeSounds.org. FreeSound is another one of those amazing source of content for indie devs. If you don't have an account there.. go get one!
Finally, I might have missed something. If I did, I appologize. Just reach out and I'll add you.
Press Kit
I don't quite have it ready yet. Contact me if you need logos/etc.